In an interview this season, Kyle Kuzma stated that LeBron James should have won at least 8 Most Valuable Player (MVP) awards. While the MVP is a questionable topic, one question always remains, what are the credentials? In the past 10 years, there have been 7 winners of the award including LeBron, Kevin Durant, Stephen Curry, Giannis Antetokounmpo, Russell Westbrook, Derrick Rose, and James Harden. Each player had incredible seasons each time they won, but burnout seems to happen after at least one MVP.
For example, Westbrook won the 2017 MVP for averaging a triple-double in the regular season. The only issue, he averaged a triple-double for three seasons and has only won a single MVP award. Not to mention, he was hardly considered the following years. The first year he won, the media compared it to Oscar Robertson's legendary triple-double season. As amazing as Westbrook's triple-double season was, it's mindblowing to think it happened during the most high-intensity basketball era ever. Since his first win, Westbrook is almost a forgotten name in the MVP discussion. Each year, the award seems to be changing criteria and devaluing the greatness some players put up multiple seasons.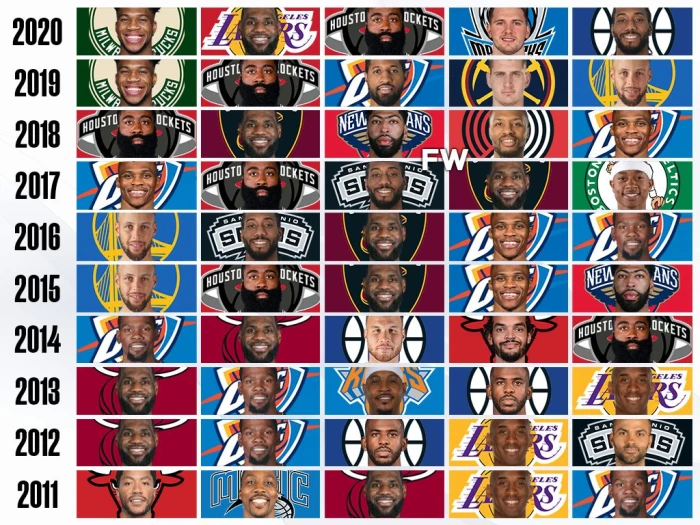 The King James Award
This is where the LeBron discussion comes into play. Throughout his career, LeBron is a four-time MVP. Even though four MVPs are an amazing accomplishment, it can be argued he could've won every year for the past decade. As LeBron has remained the focal point of every team he has been on, the effortlessness of his games makes it appear like an easy task. From carrying teams to the Finals, LeBron's definition of MVP is in another category.
Although most fans notice the downfall of every team LeBron leaves, few players carry their team every time they play. Players such as Chris Paul elevate each team they play for but hardly get mentioned in the MVP discussion. While the award is great and has honored many incredible athletes, there should also be an award with separate criteria for those whose significance isn't always measured by stats. Therefore, there should be one award for stats and one for team value. As Giannis comes off of his second MVP award, helping to carry the Milwaukee Bucks once again into the playoffs, will the voters feel a burnout to his dominance?
From the previous winners of the award, it looks like it.
Do you have a story about your favorite team? Why do you bleed purple, or green, or blue? Let us know. thePeachBasket was created to be the Voice of the Fan! Every fan has a story. What's yours?