Trade season is upon us and for NBA fans it's sometimes the most exciting. NBA Trade Deadline day last year there were 11 trades made which involved stars D'Angelo Russell and Andre Drummond finding new homes. This season it seems to be a lot more names on the market starring Kyle Lowry, Aaron Gordon, Lonzo Ball and John Collins just to name a few. With a couple days until the Thursday deadline some deals have already been made but more rumors circulate day by day and should lead to an intriguing deadline period. Below I will detail moves each team should consider over the next couple days.
PHILADELPHIA 76ERS
76ers receive: Kyle Lowry
Raptors receive: Tyrese Maxey, Danny Green, Furkan Korkmaz, Mike Scott and 2021 1st round pick
Philly took a blow when their MVP candidate Joel Embiid went out with a knee injury vs the Washington Wizards. Luckily, an MRI later concluded that Embiid suffered a bone bruise and nothing more. According to Shams Charania of Stadium, Joel Embiid "is actually feeling a lot better than he expected in the first few days of his injury. Shams also expects Embiid to come back earlier than his initial two week timetable. The 6ers have recently announced that they "will be extremely cautious" with Joe's injury and for good reason. Also this team gives the staff no reason to bring Joel back early. In five games without their star they have gone 4-1 beating the Knicks twice and only losing to the Milwaukee Bucks in overtime. They sit atop the East at 30-13 and with Kyle Lowry, Joe can probably wait even longer.
Lowry potentially goes into a situation where he can play winning basketball in his hometown. Possessing the shot creation and secondary playmaking that can trend this team upwards, Lowry just makes ton of sense. Any playoff team could use his grit, toughness and winning DNA. His skillset only standing 6'1″ is as unique as they come and his impact outweighs the numbers. Another dimension could be added to a seemingly loaded collection Doc Rivers has on this roster. As for Toronto, Tyrese Maxey serves as a piece for the future along with Korkmaz and the 1st round pick. Maxey has shown glimpses of his offensive talent while Korkmaz has become a proven shooter in the league. Philly's pick most likely will be in the late 20's but it can serve as a sweetener so Toronto can move up in the draft if interested.
Milwaukee Bucks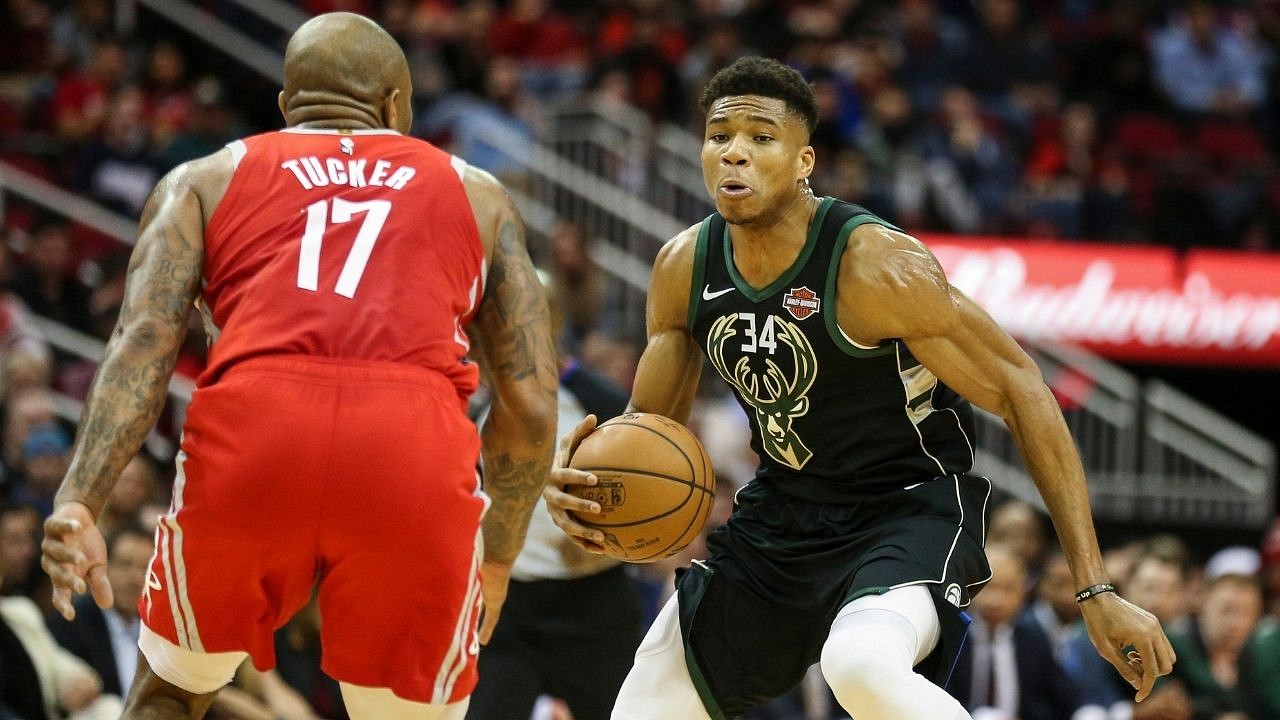 Bucks receive: P.J Tucker
Rockets receive: D.J Augustin, D.J Wilson, 2021 2nd round pick and 2023 2nd round pick
Not to flatter myself but I drew up this trade a day before it actually happened. The only thing added was former Brooklyn Net Rodions Kurucs but I'll still take some credit lol. Tucker is just like a lot of players that will be on this list in the sense of being a winning player on a losing team. Overall, Tucker is one of those impact over numbers type of players. He gives Milwaukee hardnose and versatile defense and provides a serious boost when he's on from three. Because Tucker plays this way, it alleviates some defensive pressure off of Giannis and gives the Bucks another veteran voice and presence.
Certainly when you lose 20 straight games you are primed to be sellers at the deadline. Houston indeed has a couple of players like Victor Oladipo, Christian Wood and now formerly P.J. Tucker, that competitive teams could be suitors for. In this trade they get two D.J's and two seconds. Augustin likely will be a buy out candidate and Wilson could be a rotational player for Houston.
Chicago Bulls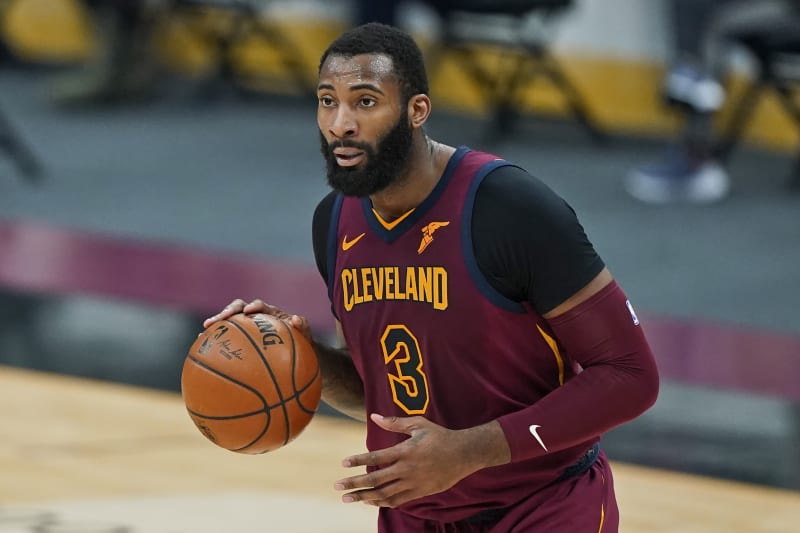 Bulls Receive: Andre Drummond
Cavs Receive: Otto Porter
As a result of this awkward season and the newly installed play in tournament, many teams especially in the East, are right on the brink of playoff contention. Of course this causes some unexpected turmoil in regards to the trade deadline. Many teams at this time of the season typically know what their identity is or what their season beholds. As of today the Bulls would be the last team in the play in tournament and maybe this can cause them to be aggressive at the deadline.
Chicago undoubtedly needs size down low considering their starting center Wendell Carter Jr. is undersized at his position. He is a good defender but in many games the opposing big man scores just off pure size. Andre Drummond is not a defensive stopper but he is a big body which the Bulls need. Drummond can set some picks and be a beast on the boards like he always has. Chicago is 19th in offensive rebounding and when Drummond was playing the Cavs were second. Extra possession for Zach Lavine late in games could really serve the Bulls well.
The best thing the Bulls can do is get Drummond on the buy out market but that could be risky. Obviously unlike trades buyout candidates have the right to choose where they want to play. Without a doubt, many buy out players tend to pick contenders in hopes of a championship ring and the Bulls aren't that. Clearly, if Chicago really wants to make a push at Drummond, they will have to give up something.
Boston Celtics
Celtics Receive: Nikola Vucevic
Magic Receive: Romeo Langford, Daniel Theis, Aaron Nesmith, 2021 1st round pick, 2023 1st round pick, 2021 2nd round pick
Unlike past seasons the Boston Celtics have massively underachieved. Furthermore, the C's are always rumored to be active in trade talks but they don't usually make moves. This season seems a lot different though. Danny Ainge is under a huge microscope this season with Boston being a .500 team. Meanwhile, the players rumored to be linked to the Celtics include Aaron Gordon, John Collins and Lonzo Ball. Above all, if the C's don't make a move for one of these players, they definitely can use some bench depth.
However, the main prize in my mind would be getting Nikola Vucevic. Other than Jaylen Brown and Jayson Tatum the C's do not have consistent scoring. First, Kemba Walker still can't play back to backs and the bench consist of many young projects. Robert Williams and Payton Pritchard are the only two consistent players outside of the starting five. Secondly, Vuc brings a much needed inside scoring presence that Boston doesn't have. The team takes a lot of tough perimeter shots and struggles to get to the rim and free throw line. Vuc scores on all three levels which gives the C's young stars a real fall back option on offense.
Orlando seems like the team with the most sellable players at the deadline. Vucevic and Aaron Gordon sweepstakes have been going on for years now and seem realer this time. After that, Orlando provides a couple role players contending teams would love to have. Terrence Ross and Evan Fournier are day one plug and play players off the bench that can make a huge difference for contenders. Orlando does this deal nevertheless for the picks and the young wings. Boston's picks aren't projected to be high but they are first rounders and will receive two former lottery picks. Also with Vuc gone they can finally see what they have (or don't have) in Mo Bamba who I believe still has loads of potential.
Los Angeles Clippers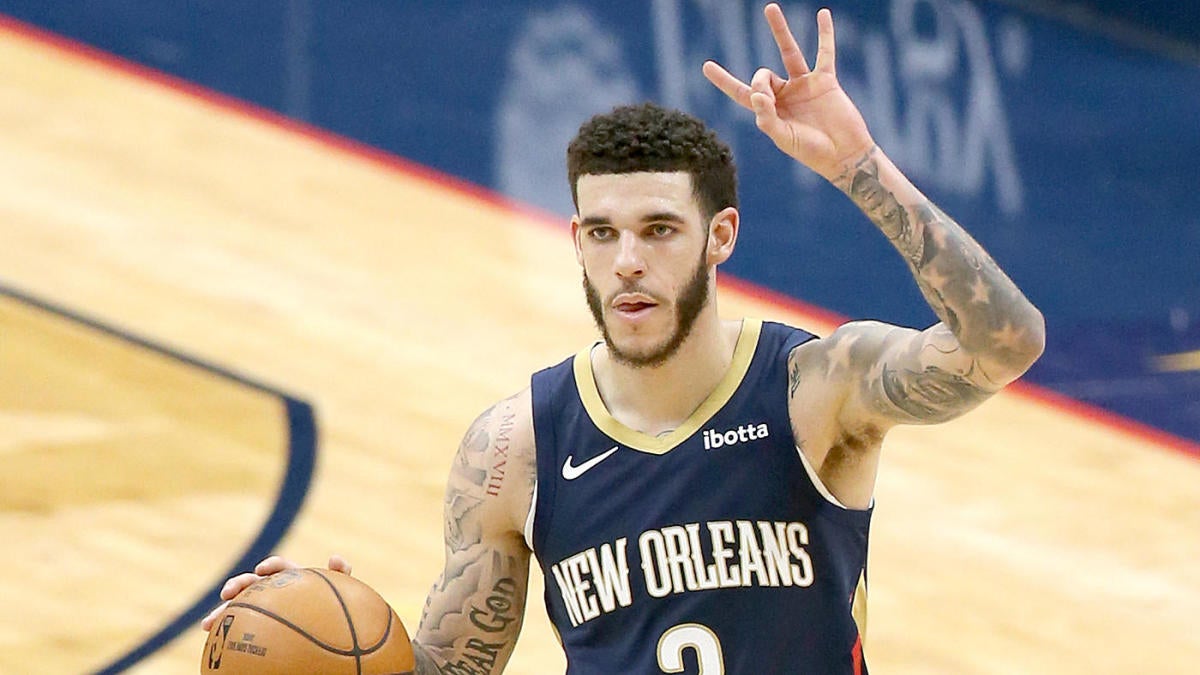 Clippers Receive: Lonzo Ball and Nico Melli
Pelicans Receive: Patrick Beverley, Luke Kennard and 2022 2nd round pick
The Los Angeles Clippers have one glaring weakness on their team and its at the point guard position. As a result of Reggie Jackson being your starting guard, you're going to need some help. Veterans like George Hill and Delon Wright serve as options that would be cheaper but Ball fits well here. His quarterback like passing skills, improved jumpshot and pest like defense should fit him right into the Clippers team. Nico Melli can come in and be a pick and pop big that can bring a spark off the bench.
New Orleans continues to be one of the most intriguing teams ahead of the deadline. Their asking price for Ball has trended upwards as of late and the only problem I see is the Clippers not having 1st round picks. Therefore, I didn't really get how the Clippers would acquire Ball but many proposed trades to the Clips I have heard aren't centered around picks. New Orleans gets a bulldog defender and a shooter that can spread the floor for Zion Williamson and Brandon Ingram in return.
Memphis Grizzlies
Grizzlies Receive: Victor Oladipo and Danuel House
Rockets Receive: Tyus Jones, Justice Winslow, Xavier Tillman and 2021 1st round pick (Utah)
Memphis still is in the same spot they were last year as far as playoff play in participants. Since they are in this position similar to a lot of young teams, they may consider making a move to make themselves better. Right now Memphis is 10th in the West and they surprisingly can be competitive in a play in situation whenever Jaren Jackson Jr. comes back. Making a deal for Oladipo will allow them to repeat last years success. Oladipo has been labeled washed by many people but when you play for a team on a 20 game losing streak, you of course will not get praised. Despite all the negativity, Oladipo has quietly had a good 2020-2021 campaign. He shoots an okay 42.1% from the field while averaging 20 points. He's also playing solid defense and pitching in 5.7 rebounds and 4.2 assists.
Oladipo could serve as a nice addition next to Ja Morant and he would likely start over Grayson Allen. Danuel House also comes in as a nice 3 and D wing to add to Memphis' nice young core. Shipping away Tyus Jones might leave a hole at backup PG but Oladipo this season has been on the ball enough to where I can trust his abilities. Justice Winslow has been hurt and made his Memphis debut earlier this season so I don't see it being hard for Memphis to trade him. Xavier Tillman is a young experienced big man that plays hard and can fit well behind Christian Wood and K.J Martin.
Atlanta Hawks
Hawks Receive: George Hill
Thunder Receive: Tony Snell and 2022 1st round pick
For the purpose of making a playoff push, the Atlanta Hawks went big spending in the offseason. Atlanta managed to sign Danilo Gallinari, Rajon Rondo, Kris Dunn, Bogdan Bogdanovic and Solomon Hill. They started the season off a disappointing 14-20 but have recently won 8 straight games to push them up in the East. Although recent success has appeared John Collins has been on the market for some time now. Clearly the 23 year old forward is a good player averaging 18 and 8 but there has been some things he and the organization has disagreed with.
Despite the Collins rumors, the Hawks haven't gotten good backup point guard play. Dunn and Rondo were supposed to be the backup playmakers and defensive guards along side offensive star Trae Young but Rondo only seems to play good in the postseason and Dunn hasn't played due to injury. Which leads me to George Hill. The veteran guard has been one of the most efficient shooters for a few years now and will serve great behind Young. He can run the show and play the two guard with Young because of his catch and shoot ability. Oklahoma City is indeed in rebuild mode and any veteran player is available for basically an expiring contract and a pick.
Miami Heat
LaMarcus Aldridge or Andre Drummond on buy out deals
Miami was another team in the East that started off slow. Since then they have been one of the leagues hottest teams led by Jimmy Butler aka Jimmy G Buckets. As well as recently trading for veteran wing Trevor Ariza I believe they can easily add a big. Aldridge can simply step in the Kelly Olynyk role and put up better numbers. Drummond can come in and be a beast on the boards and most importantly keep Bam Adebayo's legs fresh for crunch time. These moves are very safe low risk high reward transactions so they essentially have nothing to lose. The Heat are ways away from returning to the NBA Finals in a packed Eastern Conference but making one of these moves get them a step closer.
Charlotte Hornets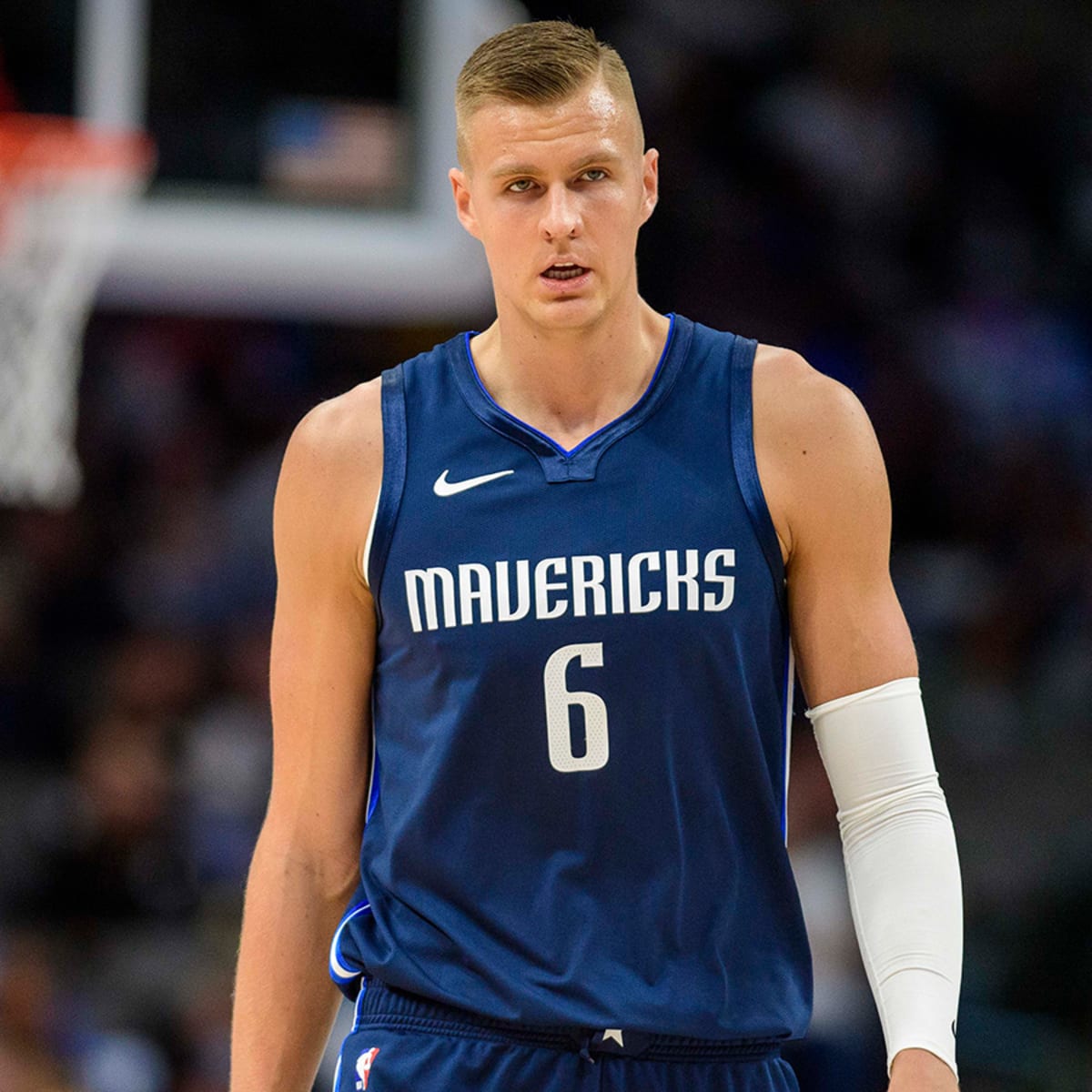 Hornets Receive: Kristaps Porzingis and Willie Cauley-Stein
Mavericks Receive: Devonte Graham, Cody Zeller, Malik Monk, Bismack Biyombo, Cody Martin and 2022 1st round pick (lottery protected)
Yes yes I know this is A LOT but let me explain. Before LaMelo Ball's very unfortunate injury ending his magnificent rookie campaign the Hornets looked to be competing for a playoff spot. They are currently sixth in a very tight Eastern conference and could be a tough out depending on their first round opponent. Zeller and Biyombo are solid bigs but won't get Charlotte anywhere. Terry Rozier coupled with Ball makes Graham expendable in my eyes. Monk is someone I don't think the Hornets will be willing to trade and I wasn't either but he has to be in the deal to make the money work. Porzingis comes in and instantly changes that teams ceiling at full strength and to me he will get many easy looks at the basket with Ball and Gordon Hayward. In addition to Kristaps, Cauley-Stein is the backup big with Zeller and Biyombo leaving.
Dallas has been rumored to move the Latvian big man for most of the season. The Luka Doncic and Porzingis duo hasn't quite panned out due to Porzingis not being on the court consistently. In this deal Luka gets another shooter and ball handler along side him in Graham and a bench flame thrower in Monk. Along with them they get two solid bigs that are good rollers and finishers at the rim for Luka. Mavs doing this trade leaves them with many options around Luka and will insure the bench unit with solid players coming in.
Utah Jazz
Jazz Receive: Sterling Brown
Rockets Receive: 2021 2nd round pick (Golden State)
The Utah Jazz are rolling and clearly would most likely not do a deal of much significance so I'll keep this short. Sterling Brown is a good 3 and D wing the Jazz can bring in for a super low price just in case Royce O'Neal or Joe Ingles has to miss a couple games. The Jazz don't need anything but for the sake of the article, Brown is a safe small option.
Sacramento Kings
Kings Receive: Aaron Gordon
Magic Receive: Buddy Hield and Gary Clark
Orlando's asking price for AG seems absurd to me and I truly feel like they will get to Thursday and realize that. Maybe a playoff team will give up two first round picks for the 26 year old forward but it's not looking likely. Although that is true, Buddy Hield might certainly be the best player they get offered in any deal for Gordon. No picks are involved in this deal because the Kings will probably be in the lottery. To me a lottery selection and Buddy is a little too much value.
Sacramento has made it known that Marvin Bagley is available. They reportedly offered him to the pistons for Saddiq Bey which was declined. Orlando maybe can push for a deal surrounding Bag but Buddy fits better with Markelle Fultz as a knockdown shooter. Also Buddy's want to be in Sac town or lack there of has been highly documented. Briefly, this deal could be a good change of scenery for both young players.
New York Knicks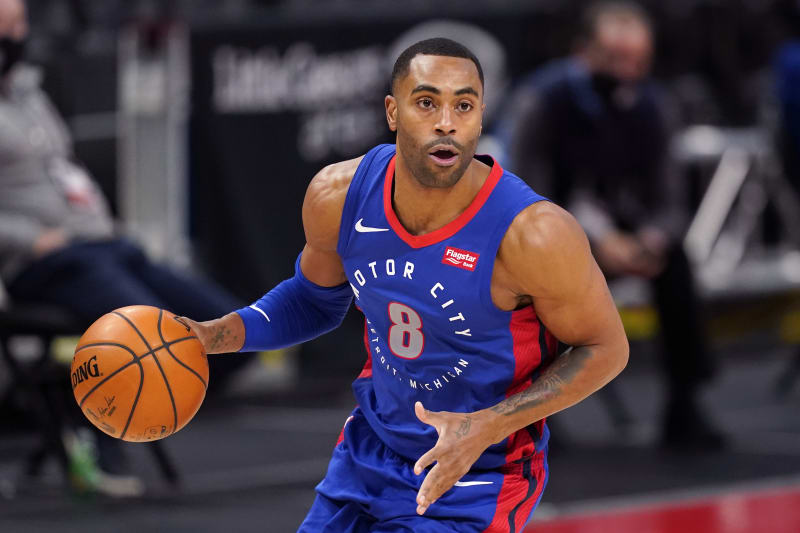 Knicks Receive: Wayne Ellington
Pistons Receive: Austin Rivers and 2022 2nd round pick
The Knicks have been a pleasant surprise this season. Sitting 7th in the East they can finally get back to the playoffs. As well as they've been playing they could use another shooter like a lot of teams. As a result of Immanuel Quickley's emergence, Austin Rivers has lost his spot in the rotation. Ellington is a solid vet every team can use and above all is a sniper from beyond the arc. To sum up, he can come in to this young team shoot the lights out and help the young guys any way they need it.
Los Angeles Lakers
Andre Drummond on a buy out deal
In this case, when you're top two players get hurt things will change. With injuries to LeBron James and Anthony Davis the Lakers have found themselves as players at the deadline. While this is true I don't believe the way they improve will come via trade. Even though reports have rumored that Montrezl Harrell is available it's unlikely to happen. As I stated earlier, buy out candidates typically choose legit contenders like Markieff Morris did last year joining the team. Even with AD and Bron healthy the Lakeshow could use another big. In short, if Drummond can come in and play his role to perfection, he'll help this team massively.
Orlando Magic
Magic Receive: Dwight Powell, Josh Green and Tyrell Terry
Mavericks Receive: Aaron Gordon and Gary Clark
On this episode of the Aaron Gordon sweepstakes the Mavs get a deal done so that they get an athletic forward. Orlando however in my opinion will be surprised at what teams are willing to give up for Gordon. That is to say, they will be disappointed in the return they end up getting. This deal includes Dwight Powell, a solid big, and two young prospects. In fact, I believe Josh Green out of Arizona can develop into an uber athletic 3 and D wing. He could learn a lot in Orlando next to Johnathan Isaac also Tyrell Terry can turn into a big time scorer off the bench. In college a lot of teams were impressed with his play and given the right situation he can become a future piece.
Dallas gets Aaron Gordon who won't be asked to do much in this situation. First, Luka will handle the ball and do bulk of the scoring as always. Meanwhile, Tim Hardaway Jr., Maxi Kleber and Josh Richardson are mainly spot up players that Luka can dime up whenever he wants. Next, if Porzingis can start playing well consistently that's an all star caliber player making the offensive duties more fluid. Lastly, there is Gordon. His slashing and cutting will be greatly appreciated with Luka and shooters all around him. In addition to this, he will get the easiest buckets he's ever gotten with all the attention teams will give Luka and the 3 point line. Overall, he quite literally will get plays where the defense losses him and he gets free dunks.
Dallas Mavericks
Mavericks Receive: Buddy Hield
Kings Receive: Josh Richardson, James Johnson and 2024 1st round pick
I've talked extensively about the Mavs so with that being said I'll keep this one relatively short. Josh Richardson hasn't been as good as the Mavs hoped when they traded Seth Curry for him. They miss Curry's shooting and Buddy Hield gives them that dosage back. In other words, Buddy can and will shoot next to Luka.
Brooklyn Nets
Nets Receive: Richaun Holmes and Nemanja Bjelica
Kings Receive: Spencer Dinwiddie and Nicholas Claxton
During this season the Brooklyn Nets have formed a God squad that isn't even fully healthy. Given that they traded for James Harden and signed Blake Griffin you would think they'd be done. But, no. Similarly to Kevin Durant, Spencer Dinwiddie is still sidelined with an injury. Despite his hurt status teams are still showing interest in him and for the sake of competition, I hope teams aren't looking to make this team even better. Meanwhile, the Nets don't care about that and if this trade happens we might as well just give them their rings. Holmes to me is one of the most underrated players in the league. Averaging 14 and 8 and leading the league in field goal percentage, Holmes is a legit starting big in this league. In addition to Holmes, Bjelica gives the Nets something they don't have and that is a stretch big.
Denver Nuggets
Nuggets Receive: Bradley Beal and Mo Wagner
Wizards Receive: Gary Harris, Michael Porter Jr., Bol Bol, R.J. Hampton and 2021 1st round pick
The Nuggets are one legit piece away from Finals contention. With this intention of getting to the top of the mountain, Bradley Beal is the missing piece. Averaging a league best 32.1 points (which likely will go down in Denver) Beal is a match made in heaven for Nikola Jokic. Not to mention still having the luxury to keep Jamal Murray who was exceptional in the bubble. Beal would provide a huge dose of shot making and a needed fall back option for Jokic and Murray in the playoffs.
Most importantly, this deal oozes potential for the Wizards. MPJ, Hampton and Bol Bol certainly serve as worthy haul for Brad Beal. Gary Harris overall is in this deal to make the money work but he could also blossom in a new situation.
Indiana Pacers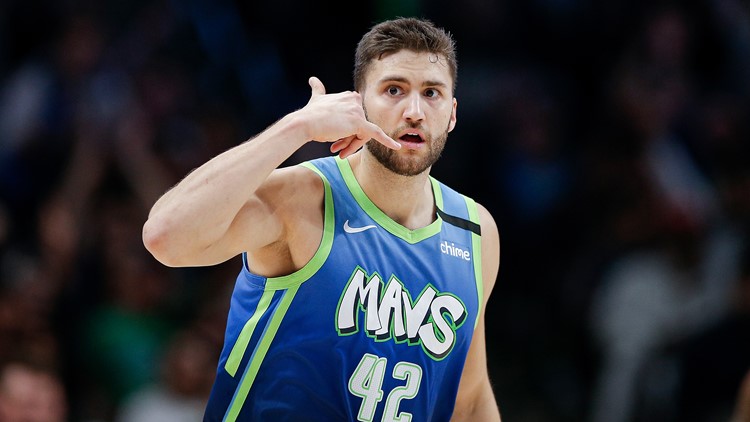 Pacers Receive: Maxi Kleber and James Johnson
Mavericks Receive: Myles Turner and Jakarr Sampson
The Pacers as of right now are tied with the Bulls record wise at 19-23 but would be play in participants. For most of the season they've been without T.J Warren and also just got Caris Levert back about a week ago. For a year and half now Indiana has questioned the fit of Turner next to Domantas Sabonis. In other words, they have been looking for Turner suitors for a while and almost had one last season in the Boston Celtics.
Therefore, I present to Pacers fans Maxi Kleber. Certainly he is not the defender Turner is but if Sabonis is going to be your center, he will benefit from having a sniper next to him. Kleber's whopping 47% from 3 opens lanes for Sabonis and gives him a legit kick out option. To sum up, even with Turner Indiana is 21st in points allowed. Adding Kleber brings much more shooting and also won't dip your defense much further than it is.
New Orleans Pelicans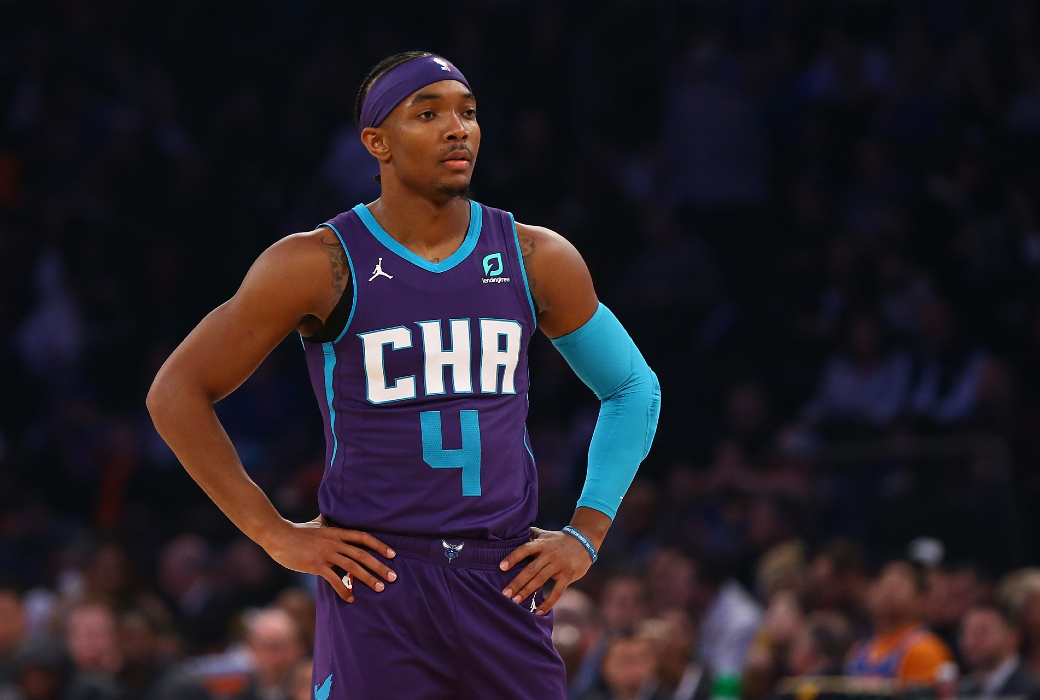 Pelicans Receive: Devonte Graham, Malik Monk and 2021 1st round pick (lottery protected)
Hornets Receive: Lonzo Ball
The Pelicans are looking to dish out Lonzo Ball while building around Zion Williamson. They had some playoff aspirations this season adding Steven Adams and a healthy Zion, however they are on the outside looking in. Although Lonzo is a two way set up artist the Pels are looking for something else. Graham is a deep shot creater and can space the floor more for Zion. In addition to Graham, Monk can come off the bench and give any team buckets.
Detroit Pistons
Sell veteran players to the highest bidder.
Besides Orlando, Detroit is a losing team with the most players that can actually help winning teams. While this is true I don't get the sense of urgency from Detroit as much as other selling teams. There have been Jerami Grant and also Delon Wright rumors but no deals have reportedly been proposed. They should be looking for picks and most importantly young players to put around Killian Hayes, Saddiq Bey and Isiah Stewart.
Toronto Raptors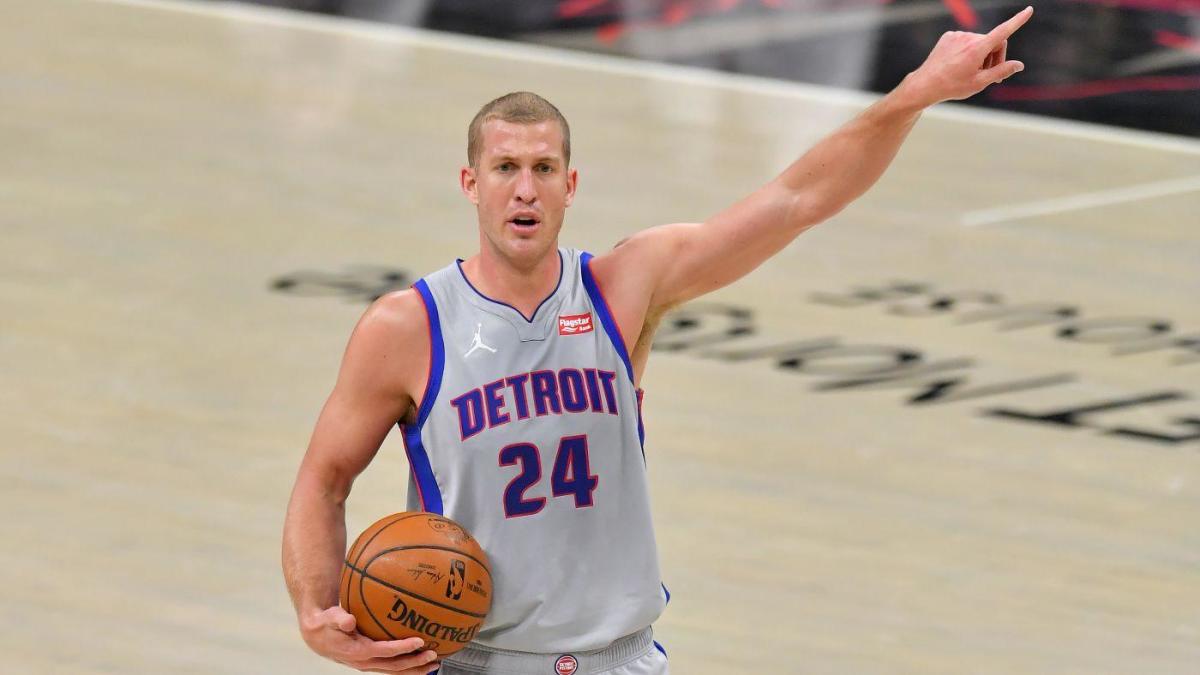 Raptors Receive: Mason Plumlee
Pistons Receive: Aron Baynes, Stanley Johnson and 2023 1st round pick
Before this season no one would've thought the Raptors would fall this hard. During this abysmal season Kyle Lowry has been on the table and many question if there is going to be a fire sell in Toronto. Besides the bad season Toronto can use a better big in place of Aaron Baynes. In addition to Chris Boucher who has been good this season, Plumlee can be an aid to those center problems. Although Baynes is a fan favorite everywhere he goes, he just isn't it on the court and adding Plumlee who is a very skilled big man makes any team better. But overall the question this season for this Raps team is whether they get better or give up on the 2020-2021 campaign.
Houston Rockets
Get something for Oladipo
Similarly to the Pistons, the Rockets need to sell their veterans to desperate teams. While that is true the only one that seems to be on the table for Houston is Oladipo. After that, Danuel House is a nice name but that's about it. It would be crazy for them to let go of Christian Wood and John Wall's contract seems untradeable at this point. Therefore, here the Rockets are with many first round picks in their bag and searching for an Oladipo suitor. Teams like the Heat, Magic and Celtics are reportedly in the mix for the Rockets guard. Orlando has discussed an Aaron Gordon swap for Oladipo while Miami continues to talk to Houston. In any event I'm very interested to see where Oladipo lands and what the team gives up.
San Antonio Spurs
Spurs Receive: Nikola Vucevic
Magic Receive: LaMarcus Aldridge, Lonnie Walker, Devin Vassell 2021 1st round pick and 2022 2nd round pick
Prior to last season he Spurs had made the postseason for 22 straight years. They took Devin Vassell in the lottery who seems to be a very Spurs like player. As a result of some better play from Demar Derozan and the emergence of Keldon Johnson, San Antonio finds themselves in the postseason mix once again. Derozan has took his game to the next level under Greg Popovich becoming a much better playmaker. Although they have had success, rumors of Aldridge and Derozan trades have floated around the league for a couple weeks now. Aldridge seems more likely of the two to be moved and what better player this season to get than Vucevic. Averaging a career high 24.6 points per game and north of 11 rebounds, Vuc can make the Spurs another actual threat in the Western Conference. It will cost Aldridge in addition to two good young players.
Phoenix Suns
Suns Receive: Karl Anthony-Towns
Timberwolves Receive: DeAndre Ayton, Mikal Bridges, Jalen Smith, Jae Crowder, 2021 1st round pick, 2023 1st round pick
Suns fans certainly are delighted with the success they are having this year. Hopefully no injuries occur and they finally snap the long playoff drought and get back into the postseason. Despite all this good news, I do not believe that they will find another point guard in the coming years that fits as well as Chris Paul does. Unfortunately, CP3 is aging. While he is great now and will be for about another year I would cash in on this team you have now. Minnesota is a train wreck and Karl Anthony-Towns will ask out sooner or later. KAT and Devin booker are very good friends and they also are former Kentucky Wildcats.
During my process of rationalizing this trade, I don't believe there is a price on a player as talented as KAT. In wake of a terrible season, the Suns can offer the T-Wolves a chance to get something for KAT before the inevitable occurs. The writing is on the wall and getting a young big with All-NBA potential, two great 3 and D wings, and another big man project doesn't seem too bad of a haul to me.
Oklahoma City Thunder
Sell veterans to the highest bidder
First off, Sam Presti has done a marvelous job properly rebuilding this OKC team. He stacked up a boatload of first round picks over a few star studded trades and more picks should be incoming this deadline. George Hill and Al Horford are two players that could get a lot of love during the deadline. I fully expect OKC to continue to build around Shai Gilgeous-Alexander and through the NBA Draft.
Minnesota Timberwolves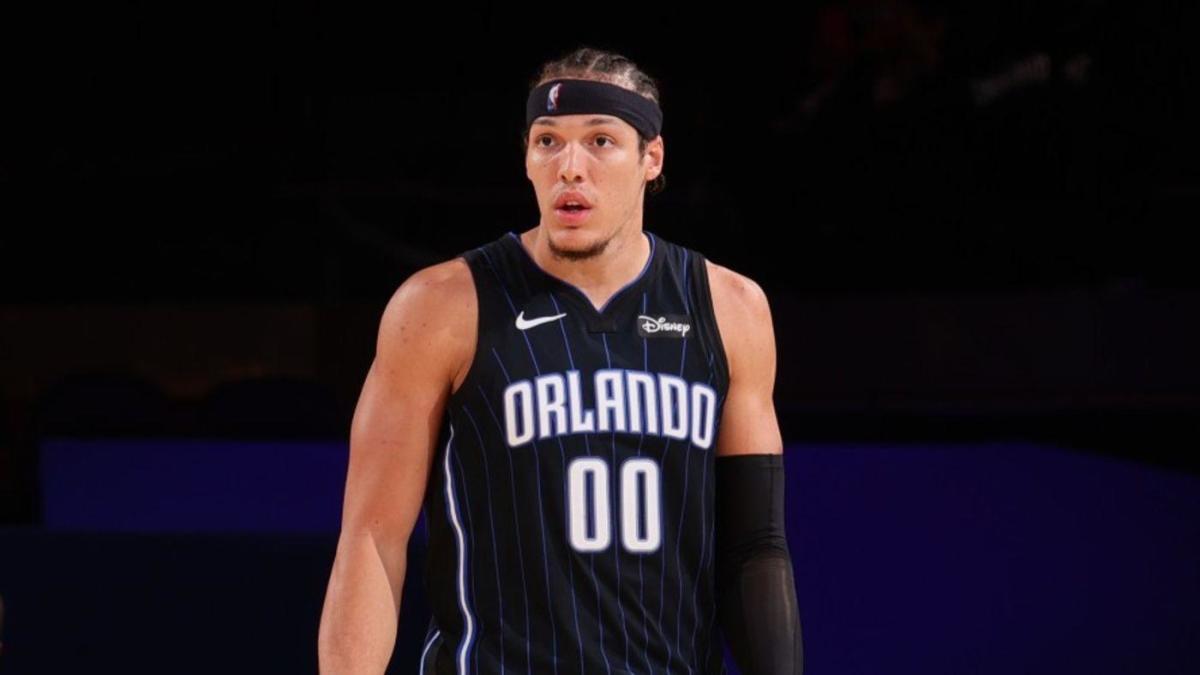 Wolves Receive: Aaron Gordon
Magic Receive: Malik Beasley, Jarrett Culver and a 2022 2nd round pick
After drawing this trade up, a report came out that the Magic offered AG for Malik Beasley and the Timberwolves actually were the ones who said no. However, I still think the T-Wolves can benefit from having Gordon and Beasley isn't a bad price to pay. Despite being bad, Minnesota, especially when D'Angelo Russell comes back, actually has talent in the starting five. The one outlier is the power forward position where Jake Layman and Jared Vanderbilt share time. No disrespect to either of them but they aren't it. AG secures that position and to me both Culver and Beasley are expendable with the potential of Anthony Edwards continuing to rise. On the other hand, what does this team have to lose?
Portland Trailblazers
Trailblazers Receive: Mason Plumlee
Pistons Receive: Rodney Hood and 2022 1st round pick
MVP candidate Damian Lillard has managed to keep this team afloat in a rugged Western Conference while not having his two best teammates. C.J McCollum missed about two month with a foot injury and Jusuf Nurkic has only played five games all year. Aaron Gordon is also linked to the Blazers but in this case, I don't believe Portland is high enough on him to outbid the other teams. Plumlee is a perfect math for this team given the injury to Nurkic and his history. Plumlee will give Portland a steady dose of rebounding and defense and is one of the best passing bigs in the league. I also would not be surprised if the offense is ran through him when Dame is of the court, or wants to move off ball.
Golden State Warriors
Warriors Receive: Bradley Beal and Thomas Bryant
Wizards Receive: Andrew Wiggins, Eric Paschall, James Wiseman, 20211st round pick(Minnesota), and 2022 1st round pick
The Warriors are in prime position to snag a star. Although adding a guard would interfere with the return of Klay Thompson, who the hell is going to stop the Splash Brothers and Brad Beal on offense. Klay might have to slide to the small forward position but who cares. Despite not seeming like they will do much this year, the Warriors with this trade, could potentially roll out a lineup of 4 All-stars and the center of their choice. Meanwhile they will still have solid role players in Kelly Oubre, Kevon Looney and a few others plus Thomas Bryant. In a word, the Warriors dynasty might have passed, but contention won't be so far away if they make this move.
Washington Wizards
Wizards Receive: Andrew Wiggins, Eric Paschall, James Wiseman, 2021 1st round pick (Minnesota), and 2022 1st round pick
Warriors Receive: Bradley Beal and Thomas Bryant
I talked about the Golden State side of thing so now for the Wizards. First, the young pieces involved are very intriguing. Everyone knows how good Andrew Wiggins could be but, the world is getting impatient with him. He also needs to find consistency. He will have a game that shows all the potential like the 40 point performance against Memphis and after that, he puts up 20 points and then 10 the next. Above all, he has to find a way to give consistent star performance and Washington gives him that kind of time.
Secondly, James Wiseman will serve as your center of the future. Along with his athletic ability allowing him to block shots and catch lobs, he is a skilled big man on the perimeter. His shot coupled with his nice handle, allows him to take rebounds and go coast to coast. Eric Paschall is a solid player that should come off the bench but can start if needed. Lastly, the Minnesota pick only goes to the T-wolves if it is inside the top three so there's a good chance it doesn't. Simply put, you could also set yourself up to have another high lottery pick this offseason.
Ultimately, a lot of rumors have been spread and nothing of significance gas been pulled yet. Hopefully, this trade season doesn't turn out to be all smoke and no fire.
Do you have a story about your favorite team? Why do you bleed purple, or green, or blue? Let us know. thePeachBasket was created to be the Voice of the Fan! Every fan has a story. What's yours?