Ah, the Boston Celtics. They are as talented as any team in the NBA. Yet they have been a .500 team all season. What gives? A ten-year-old could crush with this team in NBA2K. Well, against me anyway.
Yes, Jayson Tatum and Jaylen Brown are both All-Stars. And they should be. Robert Williams isn't even in the conversation for Most-Improved-Player, but he should be. The TimeLord is their best center by far, and he keeps getting better. Kemba Walker has struggled but he still has elite talent. They got an absolute steal in the draft with Payton Pritchard, they just need to let him do more. Then there's Marcus Smart – an injury slowed him down but he's still the guy who makes huge plays when they need them.
It's a loaded team. But they have 5 fatal flaws (6 if you count Tristan Thompson; 7 if you count him twice).
#5 CONSISTENTLY INCONSISTENT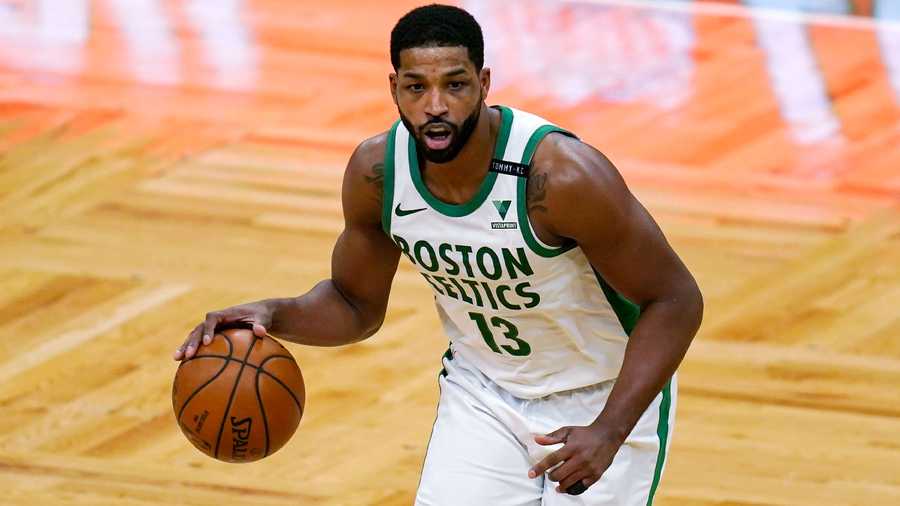 Have you ever seen a team miss so many open shots on such a regular basis? It's just what they do. They also make a lot of dumb turnovers and force a lot of bad shots – more on that later. This team can look great in stretches, even games. But there's an appalling lack of consistency that kills them. They put you through more highs and lows than that psycho you dated in college (who you're still friends with on Facebook).
#4 KEMBA WALKER
Love the guy. Nicest guy in the world. But for every game he comes through, there's four where he shoots 2-for-14 from the field. I'm no expert in analytics (my expertise is limited to snark related pursuits), but that's a problem. He's supposed to be the third scoring option for this team. He's a former FIRST option. Maybe his knee troubles have derailed him, I don't know. I just know that most of the time he's not helping enough. Like lettuce on a burger – every now and then you notice it's there.
#3 JAYLEN BROWN
This guy. Yeah, he's talented. And yes, he does a lot of great stuff out there. BUT JAYLEN…
Stop with the dumb turnovers! And stop forcing your way into three defenders all the time – usually you lose the ball. Oh and you know how you love to start your move to the hoop by stepping out of bounds? STOP DOING THAT! IT'S THE DUMBEST MISTAKE IN SPORTS! To be fair, it's not just you. Loads of your generation of players does this now on a regular basis. And for some reason none of you feel humiliated enough that you take steps to fix the problem.
Talent alone isn't enough. Remember how you acted like it was crazy that you hadn't been invited to the 3-point contest until this year – and then you got there and immediately flamed out? That's kind of what I mean. At some point you gotta back it up CONSISTENTLY.
#2 JAYSON TATUM
Ditto. Except Tatum is even more talented than Brown so it's even worse. The turnovers, the bad decisions – especially in crunch time. That can't happen. Yeah, he's come through sometimes – but it's the lack of CONSISTENCY. It's hard to watch, honestly. Like the Golf Channel, or Bob Hearts Abishola.
None of the other All-Stars are like Tatum and Brown in this regard. Especially when it matters most. The Jay-sons/lens are the only ones I don't trust down the stretch. Do you worry Kyrie Irving, Steph Curry, LeBron James, James Harden, Damian Lillard, Kevin Durant, any of those guys are gonna commit a dumb turnover in the final minutes with the game on the line? You do not. Oh they might miss a big shot sometimes, everyone does. But you TRUST them to at least GET their team a shot. With the J's you're walking on eggshells. And not in the fun way.
#1 BRAD STEVENS
At first I loved Stevens. But now I'm seeing he's a big part of the problem. He's one of those guys who's a great college coach. Or maybe even good with a veteran-laden NBA contender (aka how Doc Rivers masquerades as a good coach). He just doesn't know what to do with a young group like the C's. It's the ghost of Rick Pitino. And not even a scary ghost. More like Casper.
All of the other flaws on this list are kinda his fault. He is not motivating his players to change the the behaviors that are killing the team. Either unable or unwilling to help them grow. The missed open shots aren't his fault – but everything else is. Put it this way, would this be a .500 team if Gregg Popovich was the coach?
I think we all know the answer.
As always, thanks for playing!
Do you have a story about your favorite team? Why do you bleed purple, or green, or blue? Let us know. thePeachBasket was created to be the Voice of the Fan! Every fan has a story. What's yours?
Celtics 5 fatal flaws Celtics 5 fatal flaws Celtics 5 fatal flaws