The Miami Heat completed a near 2-week string of away games by defeating the Oklahoma City Thunder 108-94. The victory extends the Heat's winning streak to 3 games after recent wins against the Lakers and Kings. While the Heat remain at the 10th seed, the win put them within half a game of the 8th seed. Since Jimmy Butler's return, the team has been trending positively and appears determined to earn a playoff spot.
Forward Duncan Robinson knocked down 6 three-pointers to earn himself a team-leading 22 points for the night. Robinson's resurgence made up for the absence of fellow sharp-shooter Tyler Herro, who was sidelined due to a hip injury. Herro hurt his hip in the first half of the teams victory against the Lakers last week (team doctors labeled it a contusion). All-Star center Bam Adebayo put together an efficient night, scoring 19 points on 70% shooting while hauling in 13 rebounds.  Team leader Jimmy Butler had a rough night shooting the ball, finishing 3 for 11 from the field with 15 points.
Nunn Steps Up To The Plate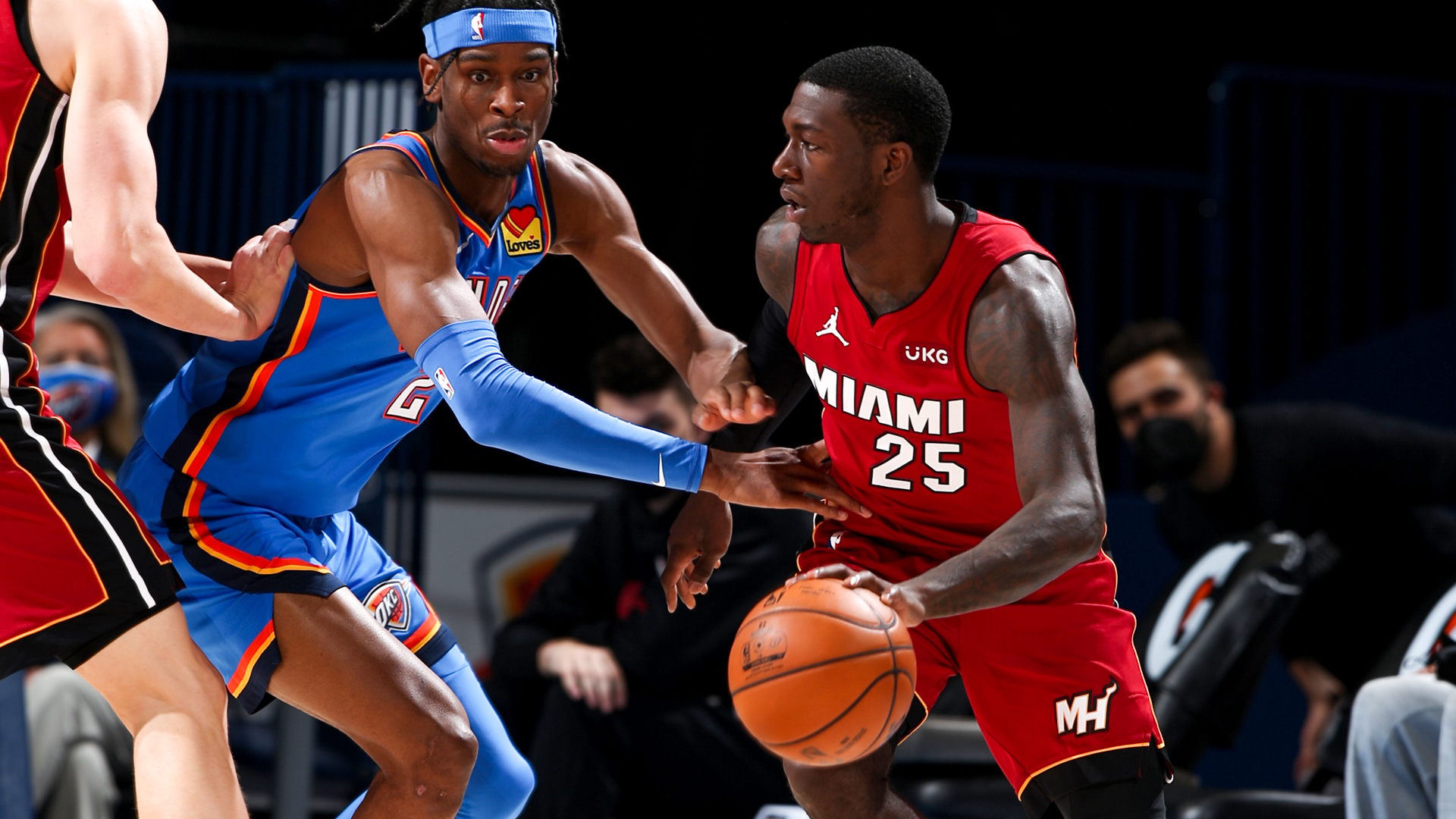 After finishing 2nd in Rookie of the Year voting in 2019-2020, Kendrick Nunn has already made significant strides in his second season as a professional. The Chicago native notched 20 points and 9 assists on Monday night while playing 41 minutes. The absence of veteran guards Goran Dragic and Avery Bradley has led to Nunn being thrust into a starting spot. Last season, Nunn took over for Dragic as the teams point guard, producing 15.3 PPG and 3.3 APG.
The rest of this great article is available on our partner site FLTeams.com. FL Teams is a site dedicated to providing in-depth analysis and coverage for all Florida sports including college and professional teams. We at thePeachBasket cannot recommend them enough!